We are excited to announce integration with BookingSync! This integration allows vacation rental owners and managers using BookingSync to take advantage of PriceLabs' data-driven pricing. Vacation rental property managers across the world are using PriceLabs, the only global vacation rental pricing optimization tool, to increase revenues. The most recently launched features – automated minimum stay settings are also available with the BookingSync integration. BookingSync is more than just a property management system. This video does a pretty good job of explaining (clicking takes you to YouTube):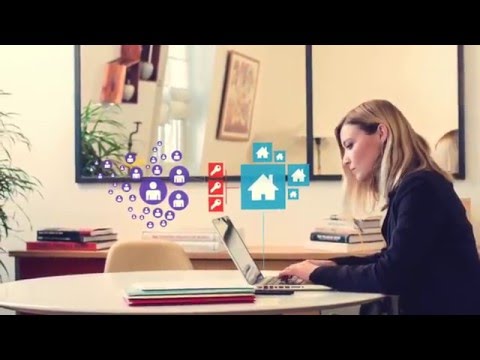 Using PriceLabs with BookingSync is easy – click on the blue "Connect your Airbnb/PMS account" button from your PriceLabs dashboard, select BookingSync from the dropdown, and click connect. You will be redirected to BookingSync's website – once you login, you will be redirected to PriceLabs dashboards, and your listings will (magically!) be there. You can now review and customize prices (more on that here), and once satisfied, synchronize these prices with BookingSync. Please note that a listing will need to have a starting price set on BookingSync before reviewing prices on PriceLabs. A few words from BookingSync:
BookingSync's goal is to make the lives of vacation rental owners, managers and agencies easier. We aim to make a beautiful, intuitive product for vacation rental owners, managers and agencies, and provide the highest quality in everything we do, from each line of code to each customer interaction. BookingSync different from other Property Management Systems – comparing point by point the systems will be quite hard but we can tell you more about what can make the difference with our company: for example, you can find in our team several professionals of the vacation rental industry, who manage properties everyday. We also offer an open tool, via our App Center, which allows our clients to extend BookingSync's features, alongside the development of their activity. We don't want to lock them inside our solution. Installing the FetchMyGuest app inside BookingSync will give them access to a unified messaging service and advanced analytics on their activity, for example.
Steps to connect PriceLabs with BookingSync are as follows:
First sign up with PriceLabs to create an account with us.
In a new tab of your browser, go to your Apps section with BookingSync and visit the App Center to add PriceLabs app to your profile.
Next install the PriceLabs app to your profile.
Authorize PriceLabs to pull your information and process your data to get dynamic pricing for your listings.
If you have connected correctly then you should see the following app installed in your profile.
You should be redirected to your PriceLabs's page where you can see if you were able to pull your BookingSync listings into PriceLabs
Note: In case you wish to uninstall the PriceLabs app after using it with BookingSync, you will need to unset the "managed externally" flag on the rental to publish it again (just uninstalling/disabling the app will unpublish the rental). At that point we recommend that you set your own prices again in BookingSync to publish it. If you have any questions about how to use PriceLabs with BookingSync, please send an email to support@pricelabs.co and support@bookingsync.com and we will promptly answer your questions.